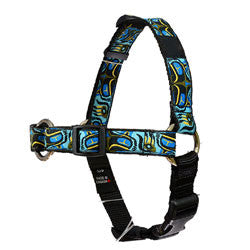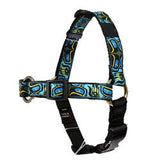 Dog Harness Front Lead - Small
Need a Little more control over your Pooch when out on a stroll?
Try this Brilliant Braided Webbing Multi-Point Adjustable Front Leading Harness with a Very Soft Hand Feel featuring Premium Hardware. The leash connects to the metal ring on the chest of the dog and once adjusted correctly allows you more control from tugging and pulling.  Fits 16-23" / 41-58cm Girth, made from 3/4" wide webbing.
Do you need a new leash?  Check out our 6ft 3/4"  (item# 4952) leashes to match!