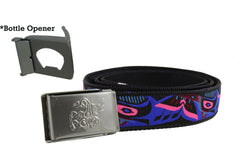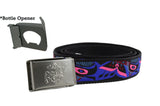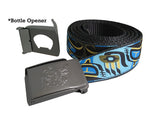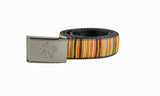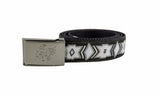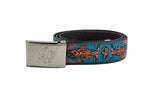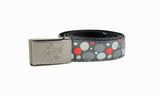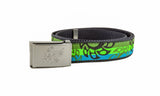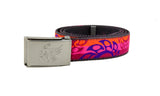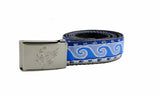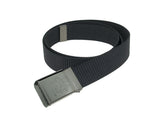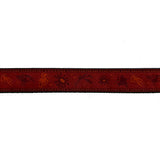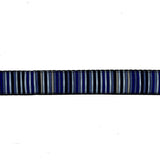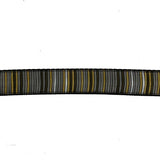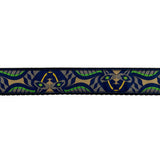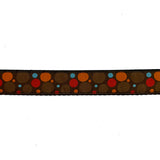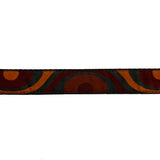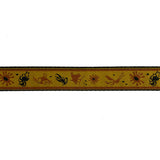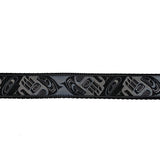 Belt - Summit - 1 1/4" width
Our belts are unique with Silverfoot custom designed braid patterns and metal buckles. The Summit belt is made with 1 1/4" webbing, 
which is the wider option of the two belt widths we offer
, and has a metal flip top buckle. Available in assorted braid designs. One size fits all (belt is 48" long).  Did you know that our buckle also can be used as a bottle opener?
Please note that the sizes are in inches and are corresponding to waist size.