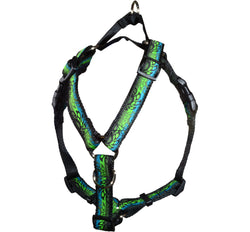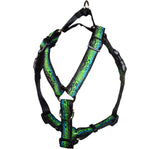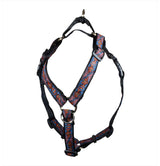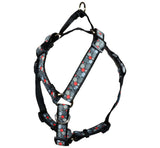 Soft Pull 2 in 1 Comfort Harness - Large
NEW! Soft Pull  2 in 1 Comfort Harness
Love the easy way to put on your dog's Step In Style harness, but need the control of a front leading harness?
The Soft Pull 2 in 1 Comfort Harness may do the trick! With an O ring Soft Pull Cinch piece attachment over the shoulders or the second option of hooking a leash to the D ring at the chest it's the walkers choice!
Easy to get on the dog and comfortable for the dog to wear while walking, running or swimming!
Large 1" Width Webbing with Stylish Silverfoot Patterns  Fits 24-39 inches // 60-99 cm
Do you need a new leash?  Check out our 6ft 1"  (item# 4955) leashes to match!